Going Deeper with Video Data - Partnering with PepsiCo
At Big Sofa we have been building the most powerful and versatile video technology platform in the insight industry.
We have built our platform both for the NOW (short form video feedback and text-based analysis), but also for the NEXT (long form video observation and automated behaviour recognition and context analysis.)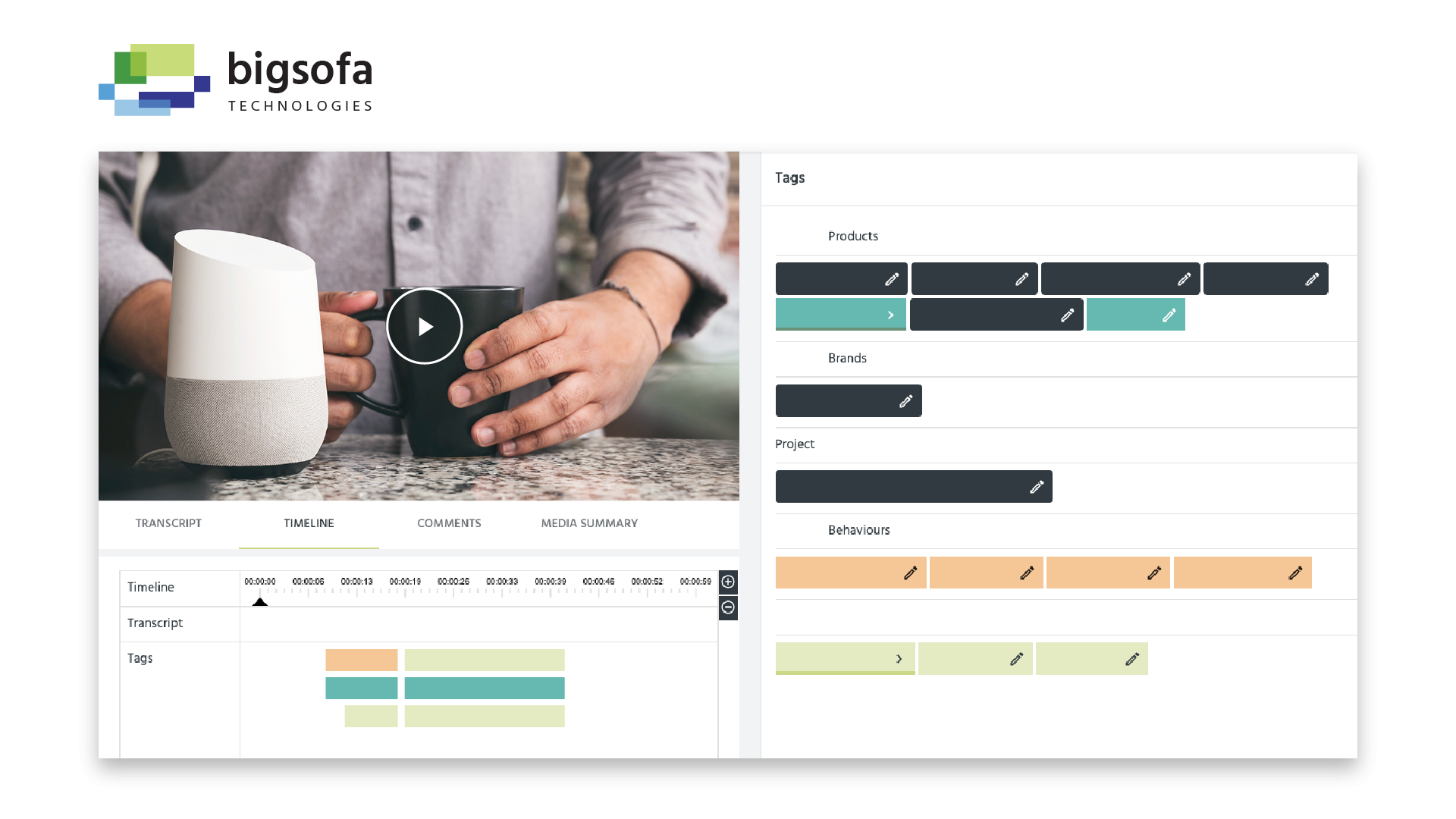 Our global platform infrastructure and powerful data processing pipeline mean we are now unique in our ability to process video of any length, type and source. Our mature APIs enable us to integrate our own and 3rd party machine learning capabilities into our video data system.

We have a platform (we call it a Visual Insight System) which facilitates the remining of video data streams across projects and time.
Say goodbye to single use data & hello to data lakes of longitudinal, passively captured behavioural data – structured and coded for search and analytics.
Our vision for video as data and PepsiCo's leading-edge approach to insight and analytics has led to some great partnership work. Thank you Lauren Praverman, Sarah Maloy & Emma De Szoeke for the journey so far. Together we have already identified exciting new innovation platforms thanks to next generation video data and analytics.
Want to see how it works and take it for a spin?
Get in touch with us at info@bigsofatech.com and we'll show you how it can boost your video responses with scalable, aggregate data.