Hello 2020. Meet Big Sofa's new Playlist Studio!
We all know that video gets you closer to your users, consumers and customers than any other medium. It brings context, depth, and makes insight real in ways data alone can't.

Our Playlist functionality has always been one of our most used ways to build, share and activate video-led stories in our clients: we hear our clients and users talk about how the ability to make quick clips or craft deep immersive edits already transforms insight creation and empathy building; workshops and business activation.
Playlist Studio takes that to the next level. We've released a series of upgrades to help you tell more powerful stories with greater flexibility, control and fluidity.
Just like with our Media Lab, there's tonnes more power under the hood - but we're particularly excited about:

TITLE CARDS: Add data, insight, narrative and descriptions to engage viewers more deeply. Use custom colours, fonts and alignments to make your playlists on-brand or to showcase different themes.
(And by the way - we're just getting started here: we know the way you tell your story is as important as your video: so we'll be adding more text formatting and styles and the ability to insert an image or chart to your slide - so watch this space!)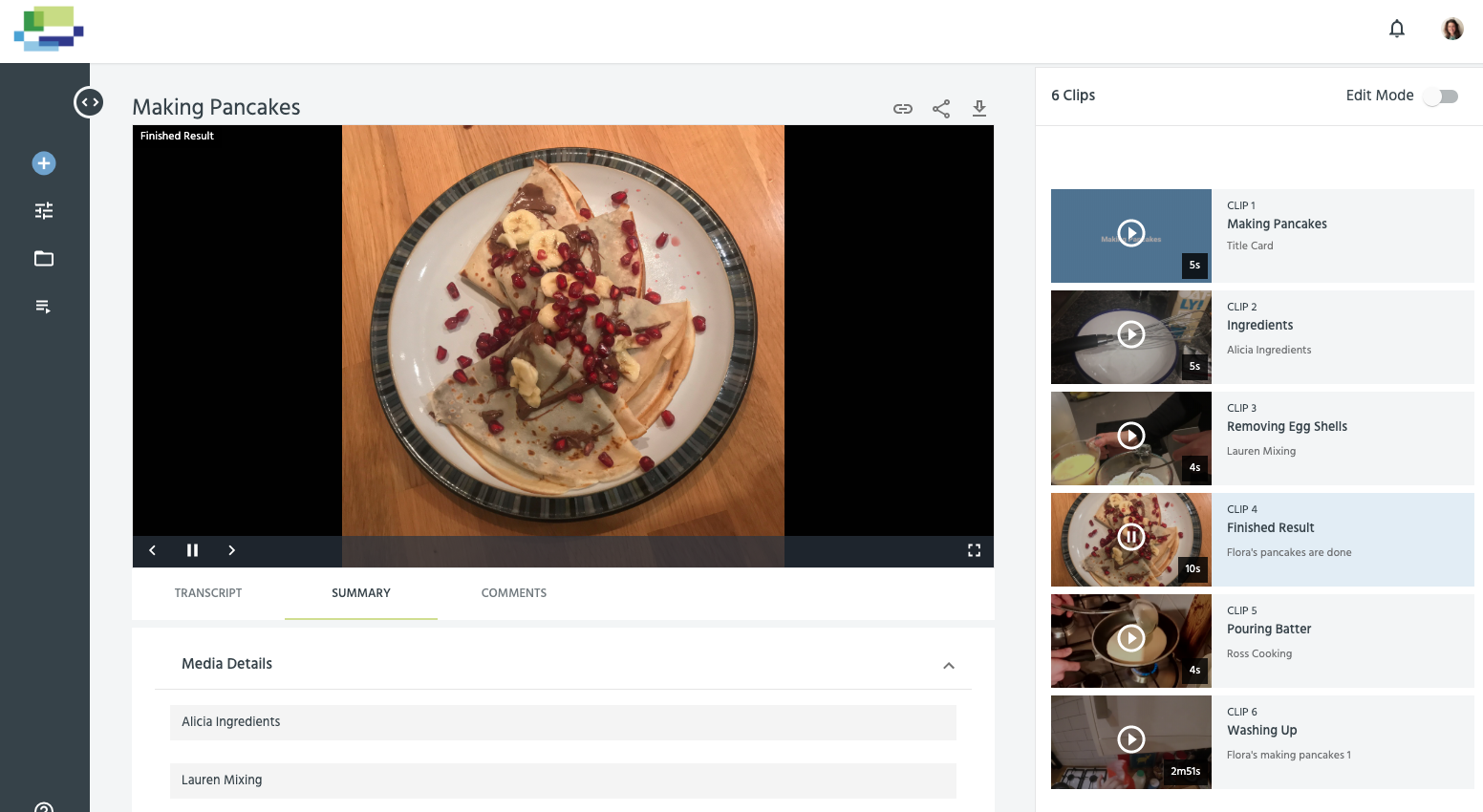 DRAG AND DROP MANAGEMENT: It's never been easier to build your narrative. Just drag clips and cards into the order you want them. Update and edit names and orders in a couple of clicks as you work.

COPYING AND EDITING: want to shorten or lengthen a clip by a couple of seconds? Or want to try a couple of different versions of that great moment you clipped? Realise a clip would work well to illustrate that other key theme? No problem: edit clips on the fly and make copies in seconds. Story-building for perfectionists and casual clippers…..

VIEWING EXPERIENCE FRONT AND CENTRE: Take advantage of the new 'View' mode with a larger video player and more controls brought over from the Media Lab from full screen, picture-in-picture mode and captions.

COLLABORATION OPTIONS: Share your playlist via a public link or with colleagues through the platform with both view and edit access. Use @mentions and time-coded commenting to collaborate with colleagues or draw attention to key moments and details.

And lastly... IMAGES! No longer pressing their .jpgs against the window of stories: we've welcomed them into the Playlist Studio too. Perfect for bringing together those mobile diaries with observational video!

If you'd like a demo, want to know more about how to supercharge your stories or if you've got any feedback on the Playlist Studio or anything else please contact product@bigsofatech.com.