Get to Know... Cynthia Harris!
So Cynthia... what's your background?
After nearly 15 years of varied marketing & market research experiences at companies from Procter & Gamble to Bath & Body Works, I wanted to spend time on the supplier side because of all the innovative things I was seeing out in the marketplace! I'm naturally curious and enjoy 'connecting the dots' between consumer insights and business opportunities. I hold an MBA and a BA from The Ohio State University in Columbus, Ohio.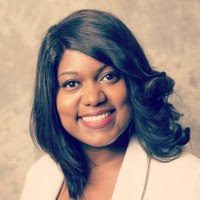 What do you love to do?
Things I enjoy include traveling the world, spending time with my 3 year old nephew, reading non-fiction books and practicing Bikram Yoga. I also enjoy old world wines on a brisk fall evening.
Why did you join Big Sofa?
I joined Big Sofa because at the center of my passion is telling authentic stories of how people live, to help inform solid decision-making inside organizations. Big Sofa is uniquely positioned to do just that through our cutting-edge video analytics platform. I wanted to be a part of what I believe will be the future of market research. Bonus points: The people I get to work with everyday are pretty awesome too!
And what are you up to now?
Currently, I am working & living abroad while supporting the US Big Sofa Team. Traveling with a group of diverse professionals who also work virtually has enabled me to expand my thinking on creative market research approaches. I'm also embracing the beauty of authentically connecting with humans around the globe!